About Mateo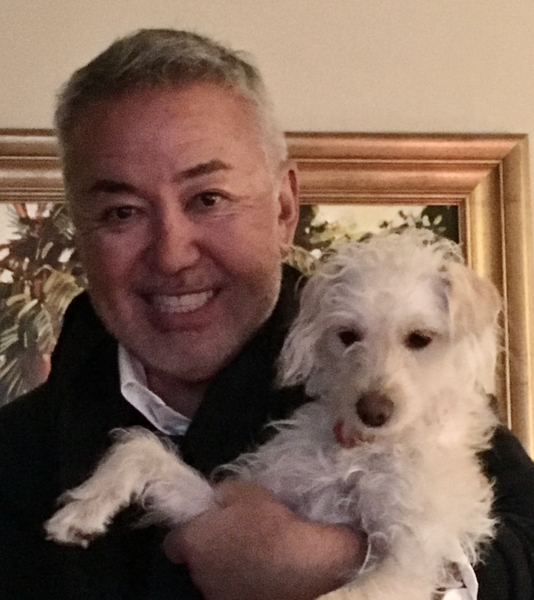 Raised at the sea and now residing in the desert, Mateo doesn't live in a three-dimensional world but in a world of color, light, and movement. And in a world of sudden, unexpected shifts -- from lovely and quiet to dangerously beautiful.

Mateo begins his paintings by setting the mood, primarily through the base color. Brush stroke by brush stroke, he then closely follows the movement in the landscape. And by adding detail and texture, his canvases begin to breathe. Sometimes tranquil, other times bold and even threatening, they seem to take on a life of their own. Always brimming with energy and feeling.

Mateo is an exhibiting member of the Artists Council of Palm Springs, California. Here, he is pictured with his doggy, Miss Poppy.